Our History

In the summer of 1874, Charles Jeremiah Smith started by establishing a small "hardware expertise" business in Milwaukee, Wisconsin. C. J. Smith could not have imagined that this venture would grow that much and become a global manufacturer with more than 16.000 employees. C. J. Smith was aware of the importance of dealing with customers, solving their problems, and helping them "find a better way" and believing in honesty.
The business that C. J. Smith founded grew rapidly, becoming one of the world's largest manufacturers of metal parts for strollers and bicycles. Arthur Oliver Smith and two other brothers took part in the business of their father. A. O. Smith and his brothers shared their father's belief in technology and innovation. In 1899, in the early days of the automobile revolution, A. O. Smith developed a new light steel car skid. In a few years, these skids were sold to companies such as Cadillac, Oldsmobile and Ford. Lloyd Raymond, son of A. O. Smith, took over the family business, expanded the automotive business and introduced the world's first automatic skid production line, Mechanical Marvel, in 1921. Ray Smith and his engineers also contributed greatly to the developing oil and natural gas industries by developing a wide range of steel products for the oil refinery, including pressure vessels and large diameter steel pipes.
Ray Smith built an engineering organization unmatched at that time. Among the many technologies, company engineers investigated the process of fusing glass to steel. This led to new products including glass-lined beer kegs, large glass-lined brewery tanks and, in 1936, the process for glass lining a residential water heater tank. Glass-lined water heaters quickly became the industry standard and remains so to this day. New businesses, including electric motors, fiberglass pipe, the innovative Harvestore® structure, and others were established during this period.
As the company grew, it began to look outside of the United States for more opportunities. It expanded into Canada and Europe, opening small water heater operations to serve those markets. More recently, it became one of the first U. S. water heater manufacturers to enter the Chinese market. A. O. Smith employed a familiar formula in China, using its engineering expertise to develop products uniquely suited to Chinese consumers.
A. O. Smith has developed a workplace environment with integrity, mutual respect and dignity, bringing together its values in every country where it started its operations. A few years later, the company entered India and became the first U. S. water technology company to serve the Indian market. Today, A. O. Smith Corporation is a global water technology company that produces residential and commercial water heaters and boilers and water treatment equipment.
Since 2013, A. O. Smith Turkey has provided superior quality and advanced technology, together with high-level technical support, as a basic principle.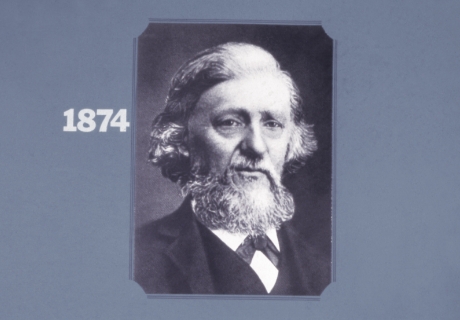 Charles Jeremiah Smith establishes Charles J. Smith-Machinist in Milwaukee, Wisconsin, started as a machine shop making metal parts for baby carriages and other hardware specialties.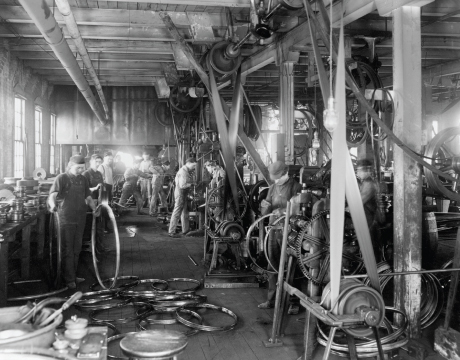 Henry Ford orders 10.000 steel automobile frames, leading the company to develop the world's first mass production process for assembling frames. Within four years, A. O. Smith is North America's largest frame manufacturer.
Under the direction of L. R. Smith, A. O. Smith unveils "The Mechaninal Marvel," the world's first fully automated automobile frame assembly plant. Capable of making a frame every eight seconds (10.000 frames a day), the plant operated until 1958.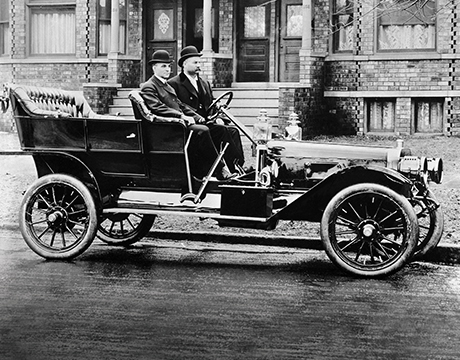 Expanding on earlier research in the process of fusing glass to steel, the company introduces the first large, single-piece glass-lined brewery tank.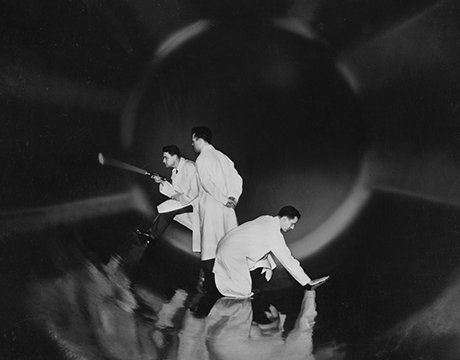 A. O. Smith patents the process of the glass-lined water heater. This concept quickly became the standard of the industry, making hot water an affordable conveninence for homeowners.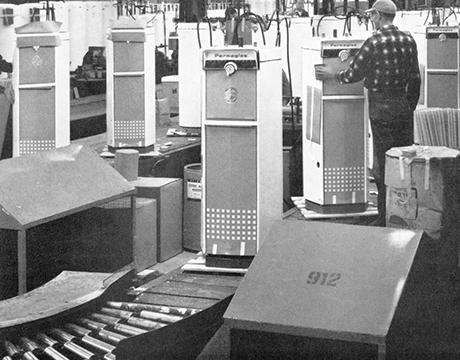 Glascote Products, Inc. becomes a subsidiary of A. O. Smith expanding its vessel manufacturing capabilities. The acquisition, combined with its existing water heater, brewery tank and related businesses, make A. O. Smith the world's largest manufacturer of glass-coated steel products.
A. O. Smith's 100th anniversary. Introduction of the Conservationist line of residential water heaters.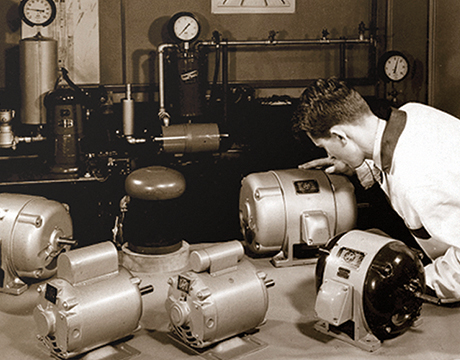 A. O. Smith enters the China market with three joint ventures - automotive products, fiberglass oilfield pipe, and residential water heaters.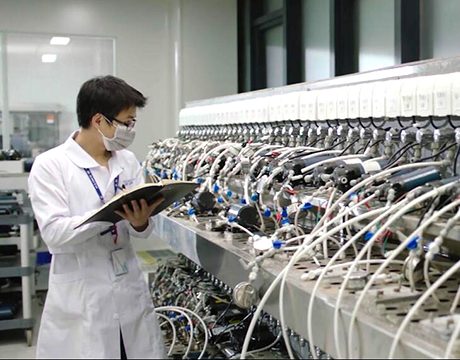 A. O. Smith opens a 76,000 square foot residential water heater manufacturing plant in Bengaluru, India.
A. O. Smith enters the Turkish market acquiring MIM Water Technologies, a well-known water treatment company of 18 years with high customer satisfaction rates.
A. O. Smith acquires Aquasana, Inc. Texas-based consumer product water treatment company, which assembles and sells premium domestic and whole house water treatment products.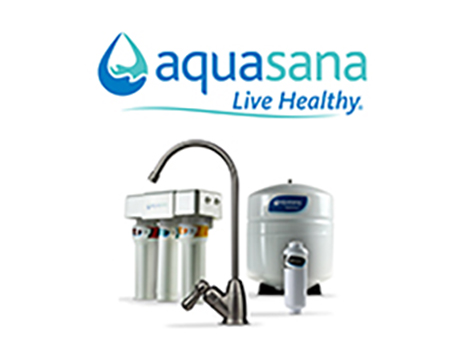 A. O. Smith purchases Hague Quality Water International in Ohio, which manufactures a comprehensive line of water softener and water filtration products.
A. O. Smith (NYSE:AOS) named to the S&P 500 Index.
A. O. Smith unveils its new L. R. Smith Corporate Technology Center in Milwaukee, Wisconsin. The 42,700 sq. ft. state-of-the-art center supports advanced research and development in the areas of potable and hydronic water heating, water treatment and air treatment.